ROCKY MOUNTAIN SPICE COMPANY
ABOUT
We started with a mission to provide fresh quality spices to restaurants and local food service facilities and that mission is still true today, more than 20 years later.
In 1994, owner David Tenenbaum envisioned a unique opportunity to hand package spices for delivery to local Denver restaurants.  His vision grew into a thriving business and The Rocky Mountain Spice Company was formed.  As the company has continued to grow over the past 20 years, they have increased in facility size and offering.  Today, the Rocky Mountain Spice Company employs over 50 people and operates a 40,000 s.f. facility in Denver.
MISSION STATEMENT
The mission of Rocky Mountain Spice Company is to provide our customers with high quality ingredients, custom blends and private label products by committing to the highest standards in food safety and client services. We believe it is our responsibility to contribute safe, healthy, food to the industry and our community.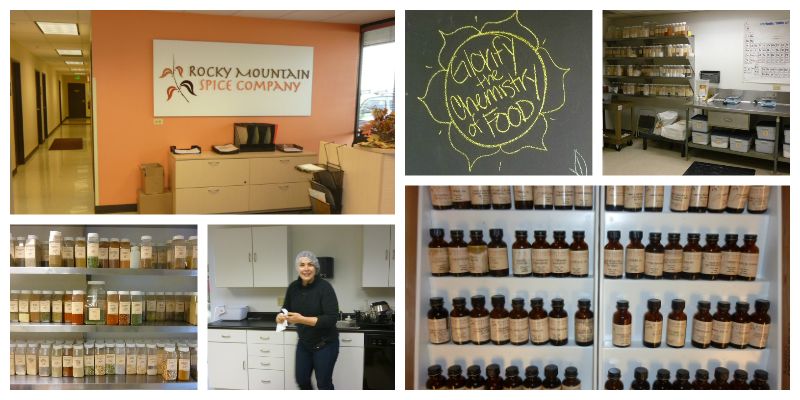 Our staff consists of an experienced team of professionals who work with care, passion and professionalism.
FACILITY
Today, we are fortunate to still enjoy a rapid growth, employing over 50 hard working and caring folks, within a sprawling 40 thousand sq. ft. blending and manufacturing facility. With all the space and efficiencies we are prepared for not only the growth of our company, but more importantly, the growth of your company. Our sophisticated blending operations and packaging lines provide you more opportunities and flexibilities than ever before.
In addition to offering fresh quality spices, today we develop in house our proprietary dry blends available as wholesale to all food related business, from single units to large chain / multi units as well as national and international food and snack franchises.
If your Brand already has a proprietary recipes we offer
Our In-house lab keeps our team of food scientists and technicians busy researching and developing new products all under the watchful eye of our strict quality assurance team.
ONLINE STORE
Upon market demand, we also have developed a consumer retail website, available to anyone. Our site offers our spices and blends in bulk as well as convenient sizes at wholesale prices. To browse our shop please visit MySpicer.com
CORE VALUES
We believe it is important to explicitly define the core values from which we develop our culture, our brand, and our business strategies. These are the core values that we believe and live by:
We are committed to provide great products and services that are meaningful within and outside the organization
We believe in building a positive team and family spirit
We practice safety, ensuring the health and safety of our employees in the workplace
We do more with less